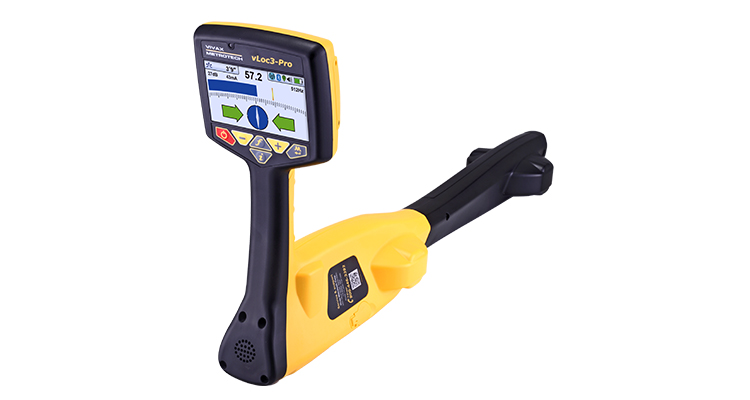 The vLoc3-Pro utility locator introduces new innovative tools for locating buried utilities assuring damage prevention while gathering information for analysis.
With two sets of screened 3D antennas signal distortion is easily detected and displayed on the bright full color display. Along with classic locate screens the vLoc3 series locators offer new locate perspective screens of Vector Locate for fully automatic non-walk over locating, Transverse Graph showing both peak and null simultaneously providing immediate measurement of signal distortion, Plan View showing the relative orientation of the cable at any angle, and a new graphical Sonde screen with guidance arrows leading to the sonde location even when it is vertical.
The highly user configurable vLoc3 series contains eight passive locate modes, fault-find mode, SD (showing direction of outgoing current), and a range of configurable frequencies from 16Hz to 200 kHz. Audio and mechanical vibration alerts can also be configured by the user providing warnings for shallow depth, overload, overhead cables, and excessive swinging. Plug-in-play options for the receiver include optional Bluetooth module useable with external GPS devices and EMS foot to locate buried markers.
Features
Color-coded EM distortion warnings
Offset vector locate mode
Optional receiver/transmitter link
Cloud-based data warehousing
Internal data logging
Optional Bluetooth connectivity
Compatible Transmitters
Loc-5STx (5 watt) transmitter has multiple frequencies, signal direction and sheath fault locating modes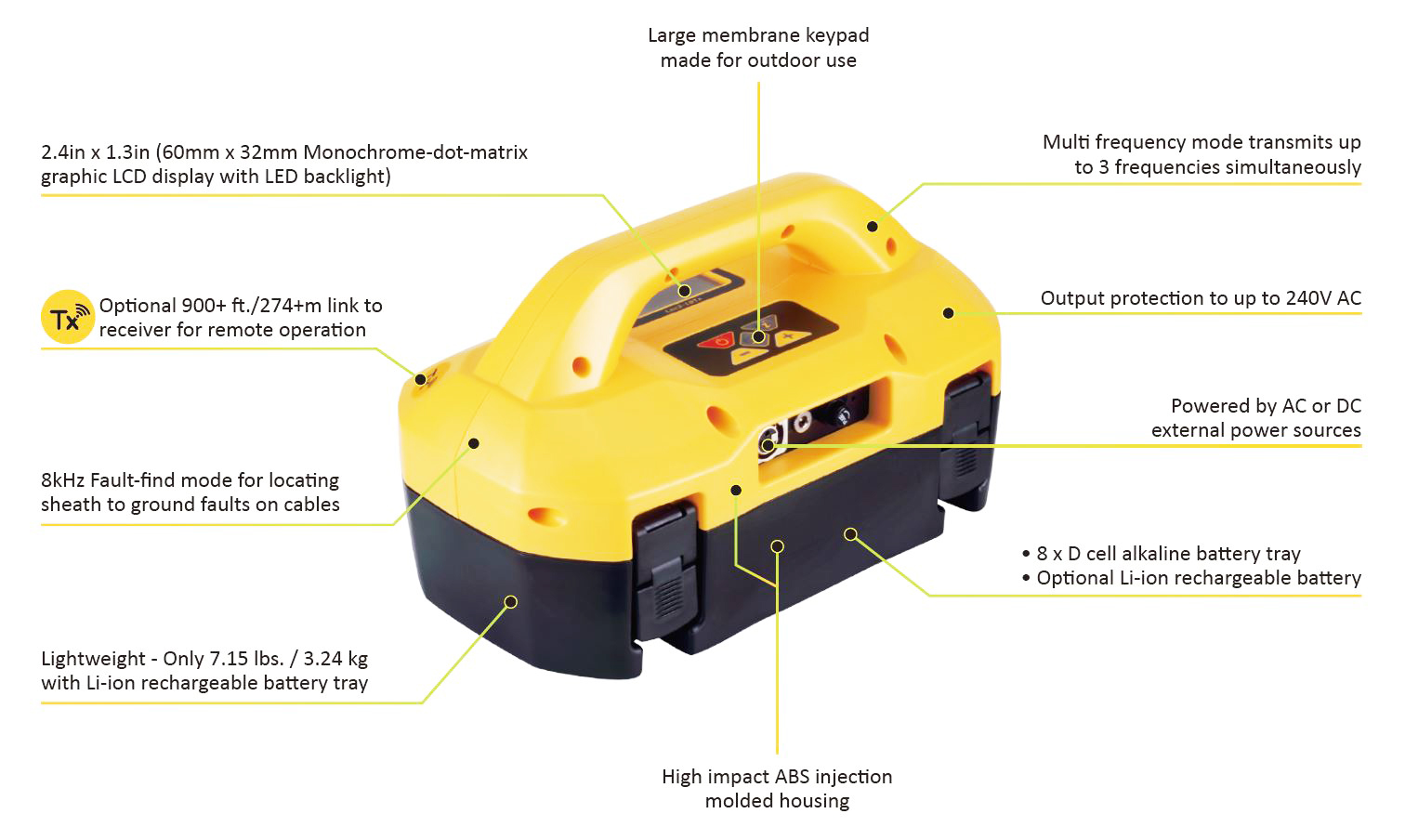 .)
10 Watt Transmitter – The Broadband Loc-10Tx Transmitter has multiple induction and direct-connection frequencies ranging from 512Hz to 200kHz. Additional features of SD (Signal Direction), fault find and multi-frequency transmit modes are included. This transmitter comes in a soft carry bag with connection leads and ground stake.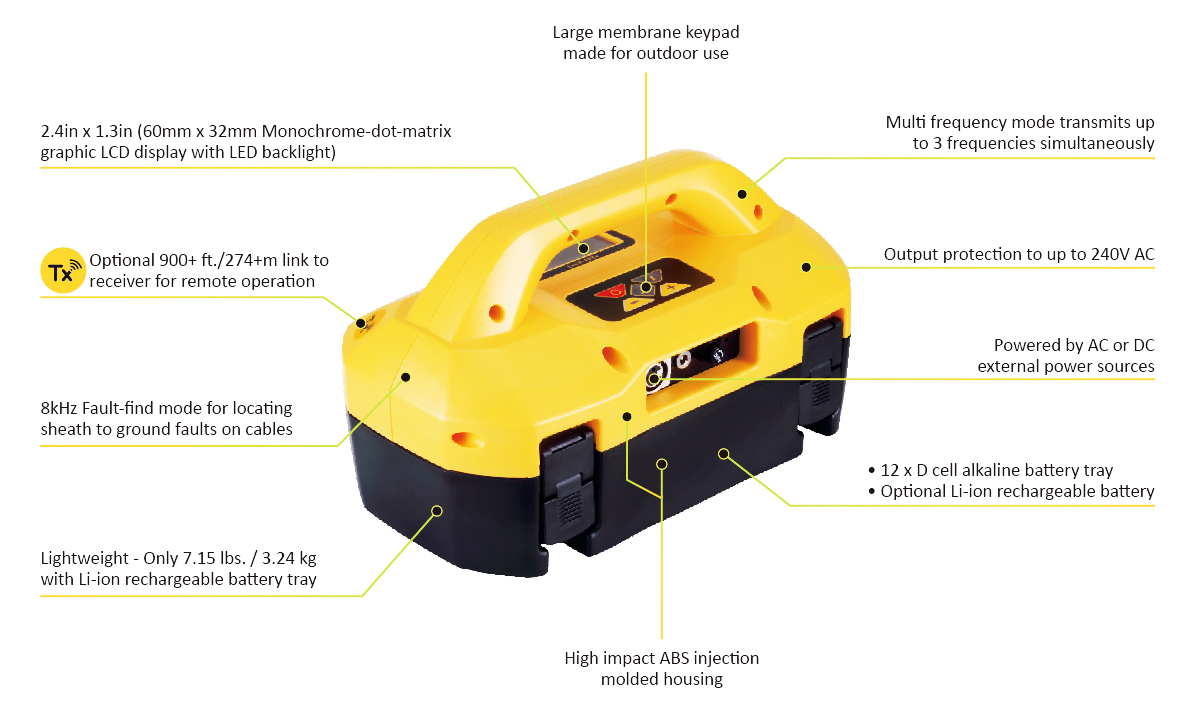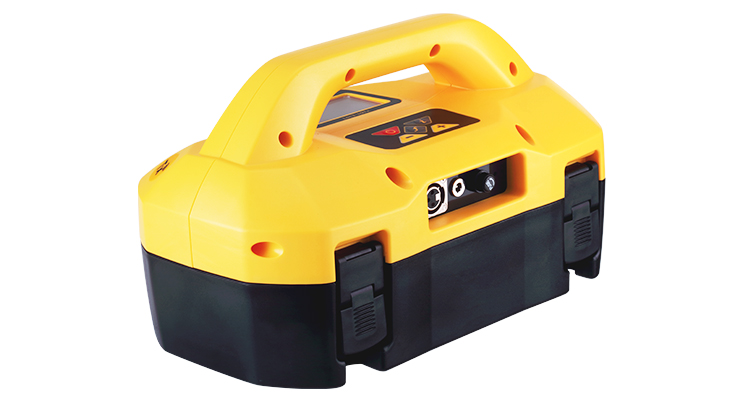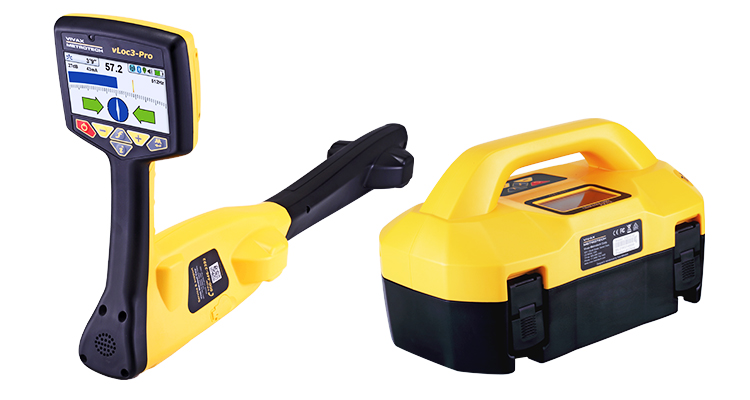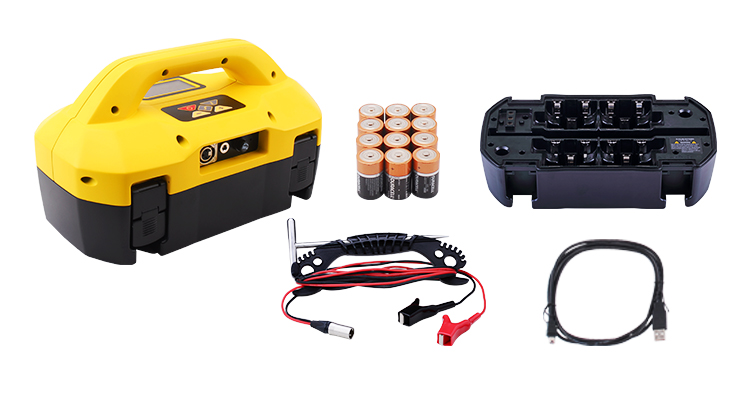 Accessories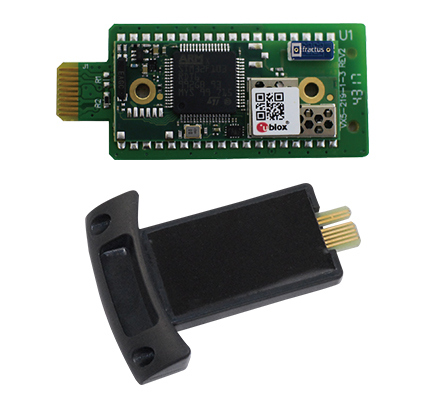 As an optional extra the vLoc3-Pro and vLocML3 receivers can be fitted with a Bluetooth communications accessory. This allows communication with external devices such as GPS and or Dataloggers. The Bluetooth option can be retrofitted and can be ordered at a later date if preferred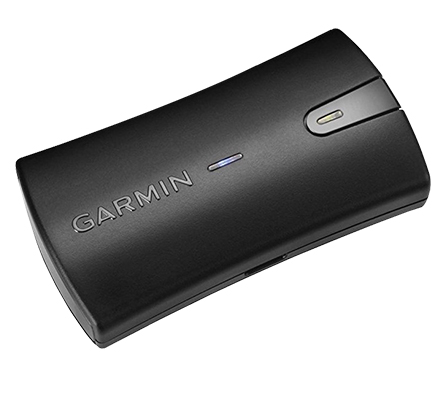 GPS Receiver
The Garmin GLO™ brings you the best of both worlds by combining GPS/GLONASS receivers with Bluetooth® technology so you can enjoy precise position information on your iPad, iPhone or Android device.
The Garmin GLO™ can receive position information from both the GPS and GLONASS satellite constellations, allowing it to connect to up to 24 more satellites than devices that rely on GPS alone. This allows GLO™ to lock on to satellites approximately 20 percent faster and remain connected even at high speed. What's more, GLO™ updates its position information at 10 times per second — that's up to 10 times more often than the GPS receivers in many mobile devices.
Using Bluetooth technology, GLO™ wirelessly pairs to your mobile device. Just set GLO™ within range of your mobile device, and in moments you'll be receiving GLO™'s position data. It has up to 12 hours of battery life to keep your position on long trips, and charging GLO™ between uses is easy with the included USB cable or optional 12/24-volt cigarette lighter adapter. The optional friction mount keeps the receiver safe on your dashboard and in full view of satellites.
A custom holder is available for the GLO™ receiver. The custom holder mounts easily to the vLoc2 series receiver and provides easy access to the GLO™ receiver.
Dimensions: W x H x D: .70″ x 1.65″ x 3.04″ (1.78 x 4.19 x 7.72 cm)
Weight: 2.12 oz (60.1 g)
Receiver Technology: GPS+GLONASS
Update Rate: 10 Hz
Accuracy: 3 meters
Battery Capacity: 1100mAh
Battery Life: 12 hours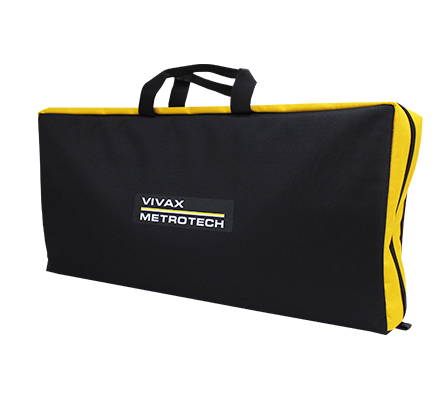 Receiver Carry Bag
The vLoc3 series Receiver Carry Bag has room to comfortably carry the vLoc3-Pro, vLoc3-5000 or vLoc3-Cam receiver along with the user manual and battery charger. The bag has a double ended heavy duty zipper for easy fast access to the receiver.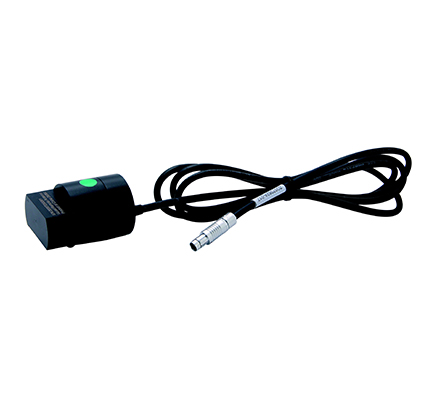 Remote Identification Antenna
The Remote Antenna can be used to help identify a particular cable on a cable tray, where cables are bunched together, or in close proximity making it impossible to use a conventional locator. The flat surface of the remote antenna makes it useful for locating utilities behind walls. The remote antenna works in the frequency range of 512Hz to 200kHz.